Welcome to West Wind Html Help Builder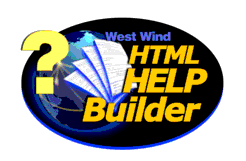 Get ready to take the tedium out of the creating and building of documentation for your applications, projects or FAQs. Help Builder is an easy to use content creation tool that makes it easy to create documentation, references and FAQs for your Web sites.
Help Builder can be used for documentation, but also makes for a great tool for creating, storing and then finding reference materials, Help Desk Information and FAQs that can be easily published online. For developers there are also lots of tools for importing and creating of documentation from classes, services and databases.
Useful Links
Here are a few links you can use to help you get started.
integrates with:
---

© West Wind Techologies, 1996-2020 • Updated: 9/19/2020
Comment or report problem with topic