External Preview
You can preview your help topics in a live preview using the Preview window option. To activate the preview, You can preview topics external to the Help Builder IDE in an Internet Explorer based Browser Window. To do this click on the Internet Explorer toggle button in the toolbar next to the Edit and Preview Mode icons.
The window that pops up can optionally be docked to the help builder main window or can be free floating and always display on top (great for dual monitor displays) to allow you to see your edited text and preview side by side. Saving topic content updates the Preview window.
The external preview is useful if you want to edit your topic and simultaneously view what your topic is going to look like. This window is external as to allow you to arrange it on your desktop side by sisde with your application or ideally on a dual monitor setup.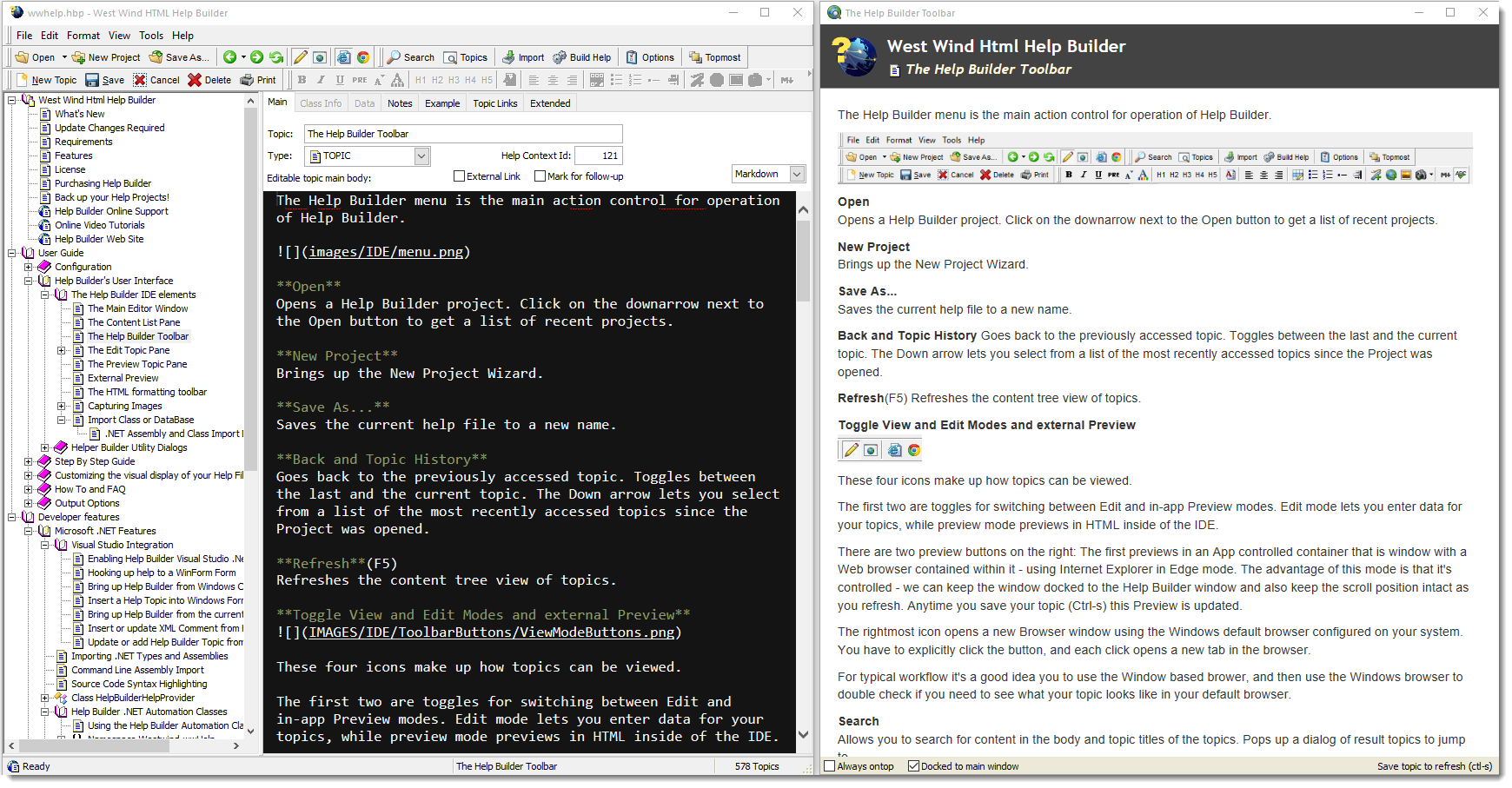 In the example above I placed the preview below the main Help Builder window for this screen shot. Normally you probably want to place it along side Help Builder or onto a second monitor.
The Preview Window stays active until you uncheck the External Preview button on the toolbar. If you close the Browser window it will reactivate next time you refresh the topic.
Updating the external Preview display
The external preview updates anytime you save the current topic by pressing Ctrl-S. The 'cursor' inside of the preview window stays fixed so the refresh maintains page position during refreshes to minimize the amount of scrolling of the preview window you have to do.
By pressing Ctrl-S while editing frequently you can immediately and in real time see what you topic will look like.
---

© West Wind Techologies, 1996-2019 • Updated: 08/09/15
Comment or report problem with topic